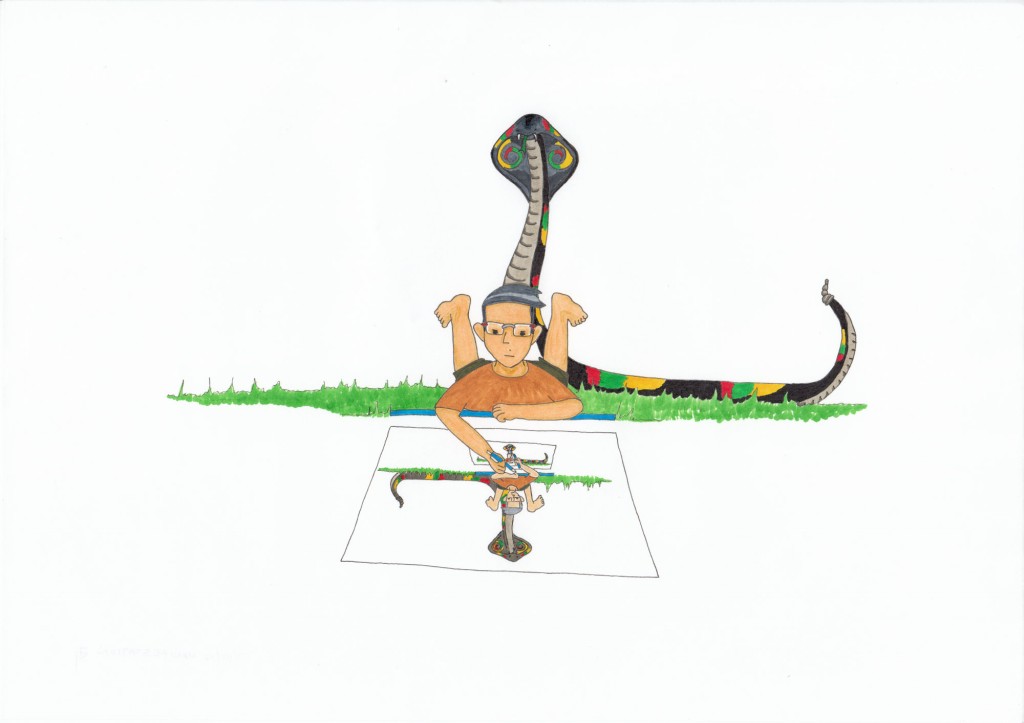 I saw this vision of an artist drawing with a cobra behind him without his knowing. He is drawing himself whom is also drawing himself into perpetuity. When I had it drawn out, my first thought of this drawing is about manifestation.
Historically, serpents and snakes represent fertility or a creative life force. As snakes shed their skin through sloughing, they are symbols of rebirth, transformation, immortality, and healing. The ouroboros is a symbol of eternity and continual renewal of life. As quoted from google.
More knowing came awhile writing this. The artist inside the drawing has no idea of the cobra behind him, hence the cobra is a symbol. Awhile he is manifesting a new life with his drawings, the cobra represents the process of death and rebirth that he have to undergo for this manifestation. The meaning of the artist drawing himself which also drawing himself is about the perpetuity of the change in all level of life. From the micro to the macro of being.
Happily grimacing in pain in the wake of death and the labour of my birth. :s