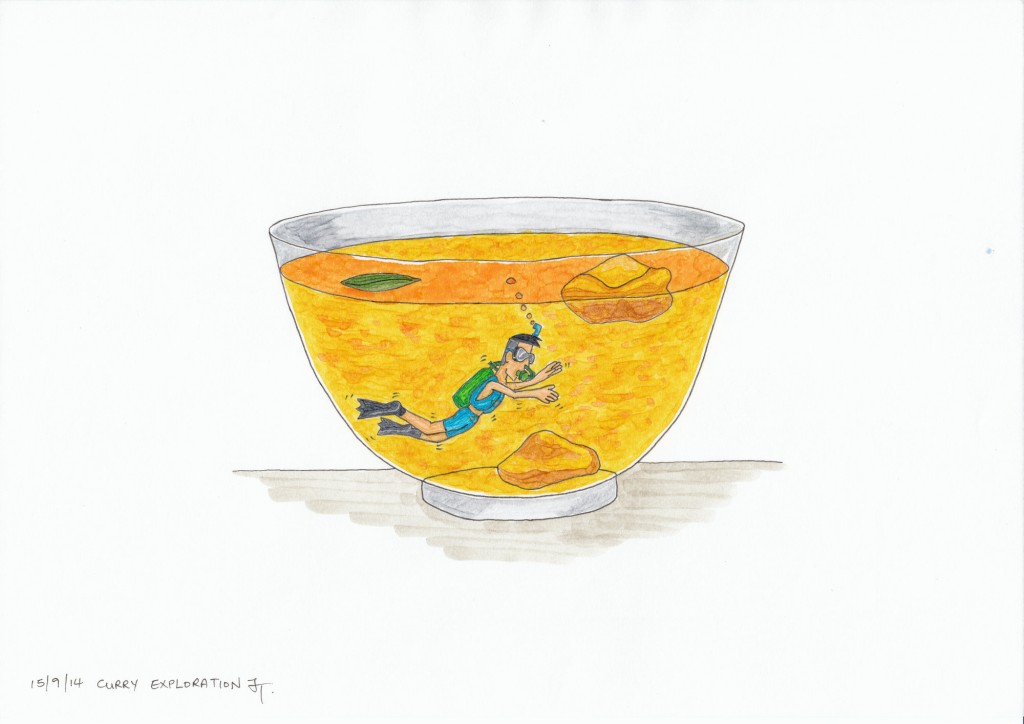 I love curry. Even since I decided to go into meatless diet few years back, the only dish I miss is the curry chicken. It is really not the chicken that I missed but the thick curry gravy.  It reminds me of my grandmother. Curry chicken is her secret weapon to unleashed her love for her children and grandchildren. Every one loves it and I think she felt love through it.
Maybe it is her unconditional love that I missed and I have projected it into curry. I heard a friend talking about how grand children received the most unconditional love from grandparents as they are the ones whom allow the child to be a child.
No wonder I have constant craving of curry, is this the constant craving for unconditional love? Possibly. I will always go out of the way for a bowl of nice, Ah ma style curry. Many times alone I can take a bus to a vegetarian restaurant with the curry dish with that same scent. This indulgence is so much that one day I envision myself diving into a giant bowl of curry soup.
Another friend told me about someone whom is so fanatic about spaghetti that she got a giant plate of spaghetti made on her 90th birthday. Then she swam in it. Immediately I thought of doing a dip into a pool of curry at some later birthday. The nice part is that no one will want to eat the curry then, I will have it all for myself….. my precious. Ooops my indulgences is seemingly slipping into an addiction. Too much of the good stuff may not be good even if it is unconditional love.