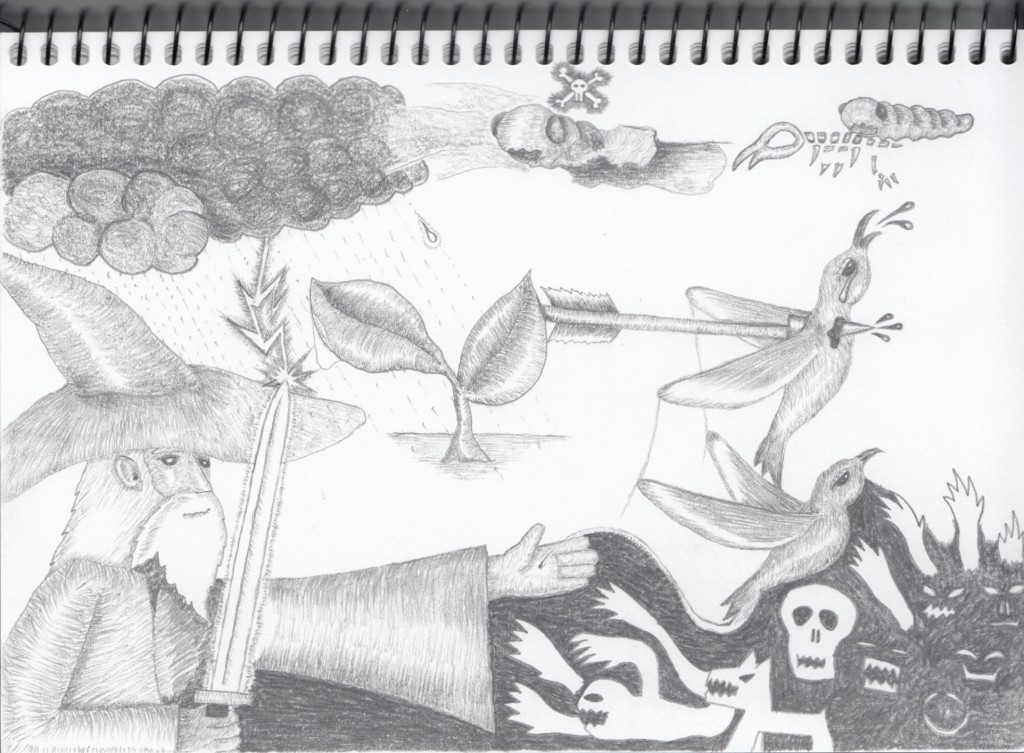 Who am I?
I am a wizard in the time of great change. The forces of darkness has almost consumed all the light of the land. I am fighting till my last breathe for the sake of protecting the last blade of light that is left of the land. My body is dying, my mental is breaking but the light in my heart is as bright as ever.
Who am I?
I am the burning red humming bird that manifested from the dying wizard's hand. I hold the secret of the light that I have to send out. My sole purpose and mission is to dispatch the secret of the light. I endure all pain, fear and worries flying my way of out the darkest land. That is the sole purpose of my life. An arrow broke through my back and pierced through my heart.
I cannot die, not now. I have to complete my purpose. With the greatest regret my life ended with me failing on the most important mission of the land.
Who am I?
I am a maggot feasting on the carcass of a delicious red humming bird. I am so hungry, I need to eat more. I eat and eat till there is nothing more to eat. Then I wait and wait for no food on the horizon till I starved to death.
Who am I?
I am the water vapour that evaporated from the slimy remains of a maggot. I float so high in the sky that I became part of a fluffy dark cloud.
Who am I?
I am a raindrop from a fluffy dark cloud. I am speeding down the sky at a high speed. Then I hit the ground and was absorb into the land.
Who am I?
I am a small plant that was birth by the union of a seed and a drop of water from the sky.
Who am I?
I am.