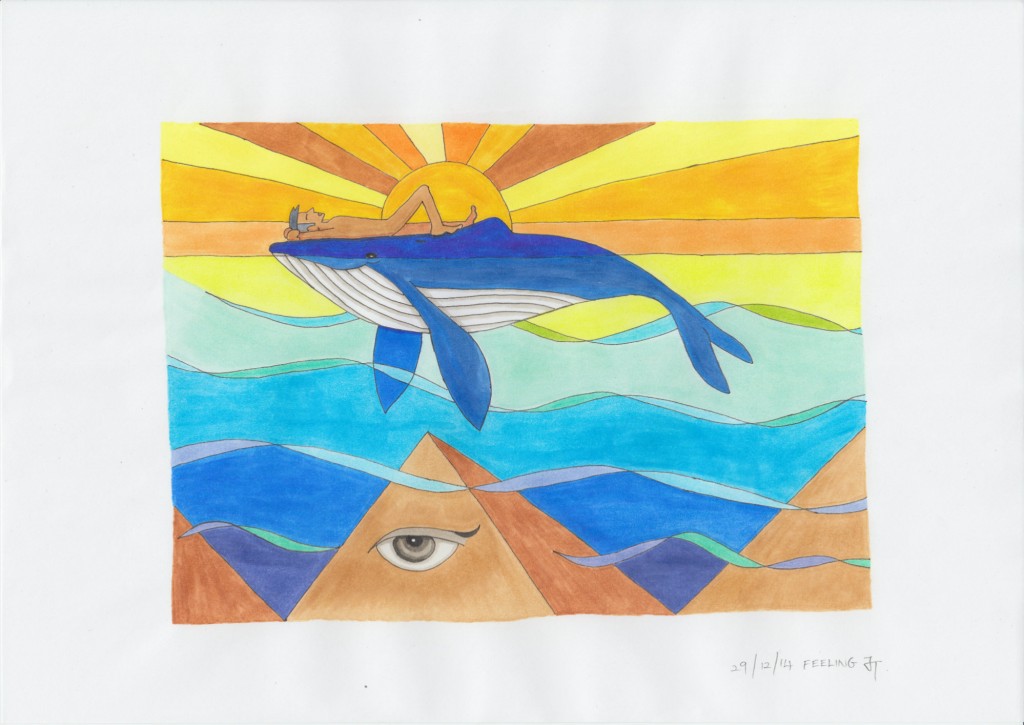 Such a feeling coming over me, I am drifting along in the ocean of life. I don't know where I will be going but there is no violent rejection from me on drifting unknowingly. There are constant stream of fear splashing on my face but I still allow the drift to continue bringing me to the unknown. Is this paralysis or surrendering? It seems a bit of both.
Felt like I have been sailed around the vast ocean on the humpback. The sun's ray certainly helps to warm my nerve and calm my fear. And the beating of the waves soothes my lostlessness and choicelessness. Maybe the eye of the pyramid under the ocean of life is looking after me. Maybe I actually know where I am going and maybe I do not.
But such a feeling is coming over me.